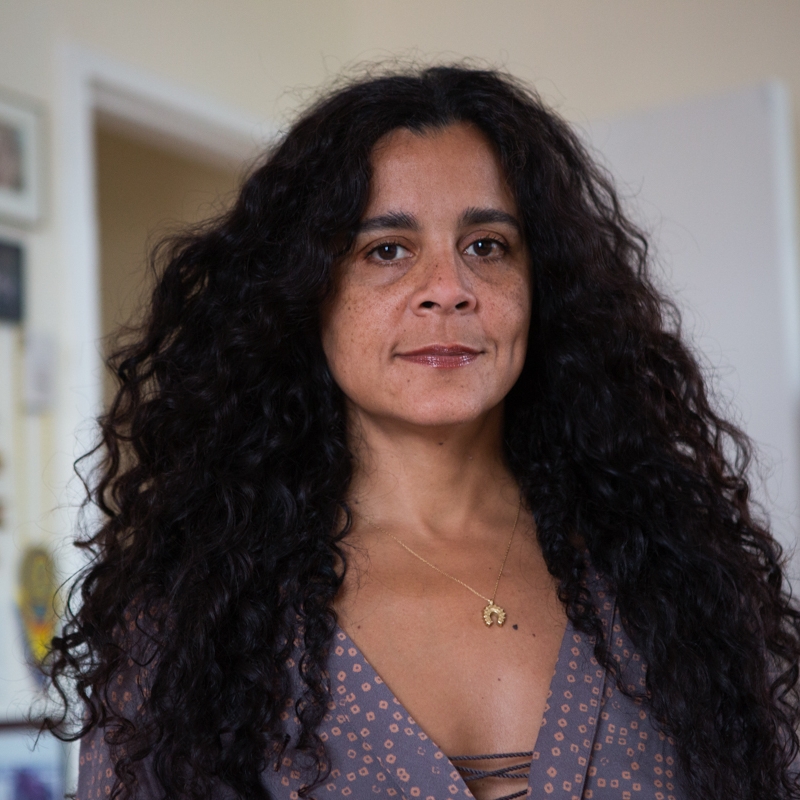 Sol, Soldanela, loved the name Notes From a Native Daughter for a project years before the podcast existed. Inspired by the essay by great American author Joan Didion, Sol knew she could create something compelling, she just didn't know what or when.
The when arrived years later, in an email. A newsletter, specifically, with the subject line: Podcast Challenge. The idea of creating a podcast immediately struck a chord with Sol, who had spent years working in public relations, growing frustrated with how few opportunities emerging artists had to find and share their voices. So, she decided to create one and offer a space for intimate conversations to take place about arts, culture, and society.
Sol drew on her wealth of experience as both performer and behind-the-scenes producer to build her podcast, initially choosing the raw format because it seemed simpler from a production standpoint. But what started as an exercise on commitment quickly became a must do weekly endeavor, and the raw format stuck. Now running 91 uninterrupted weeks, 94 episodes, and counting, NFAND features candid, honest, intimate one-on-one discussions with artists, leaders, and individuals from the wide ranging community who represent the Pan-American experience.
NFAND has grown and changed since its inception, encompassing new initiatives like the Hostos Oral Collective, featuring over 150 interviews with faculty, staff, students, alumni, and dignitaries. A fascinating look at the history of Hostos Community College, an urban education institution whose walls tell the stories of marginalized communities, immigrants, urban decay and resurgence, urban myth, strength, and what people can achieve if given a chance to an education.
As for the future of NFAND, it rests on one single truth: as long as people have a story to tell, there will be someone ready to listen.